Safe Holiday Trips: 3 Easy and Effortless Travel Insurance Tips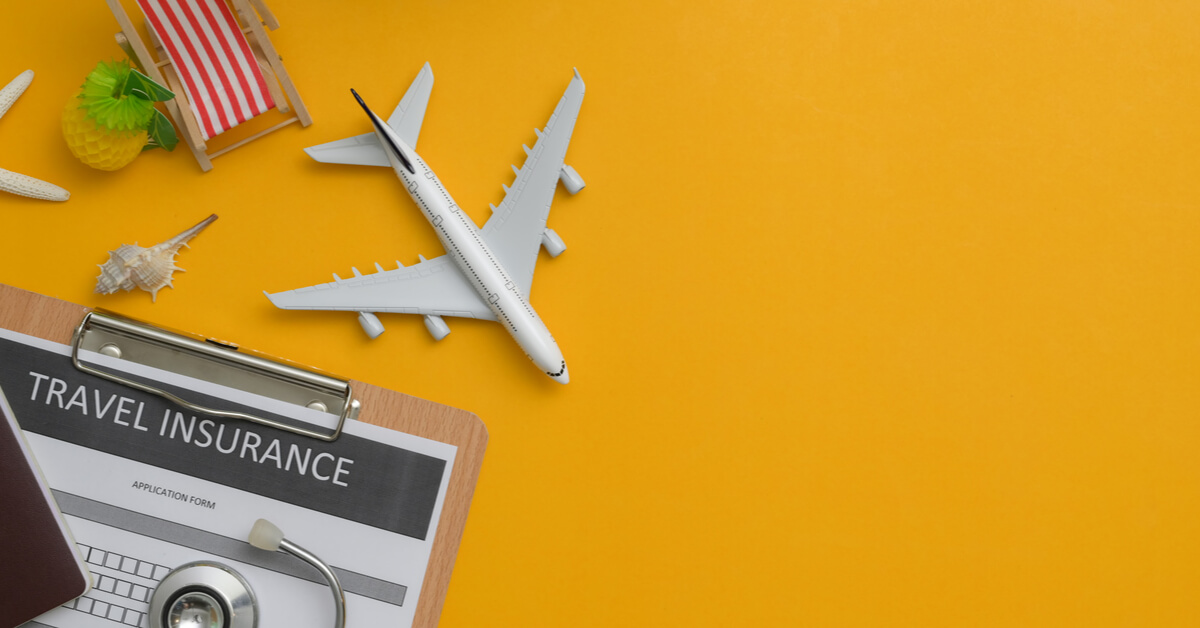 With the holidays right around the corner, we here at Reliant Insurance would like to thank you for your continued business and support! We truly appreciate you for choosing us and we'd just like to express our gratitude for your loyalty this holiday season.
As an Edmonton-based business, we take pride in helping our fellow Edmontonians reach their travel goals. Whether it's travelling for important business events, or just travelling to reconnect with familiar faces, we love that we're able to serve you by accomplishing those aims.
And now that the holiday season is well underway, many people are making those last-minute travel plans to see friends and family. But no travel plan is fully secure until you have the right travel insurance in place.
Here are 3 travel insurance tips for a safe trip this holiday season.
1. Determine What Type of Travel Insurance You Need
When picking a travel insurance plan, it is important to determine what kind of coverage you actually need. There are three main types of policies out there:
» Basic Travel Insurance: This does not cover pre-existing medical conditions or lost/stolen luggage. If something goes wrong during your trip, these policies will only reimburse you for the amount that you have already spent on your trip (e.g if your flight gets cancelled and its value was $1,000, they will reimburse you for this amount).
» Standard Travel Insurance: For an extra premium, this policy covers pre-existing medical conditions as well as baggage loss/theft., it still won't cover you for any activities that are considered high-risk (e.g skiing, bungee jumping etc).
» Comprehensive Travel Insurance: This is the most expensive option, but it covers you for pretty much everything including lost/stolen luggage, pre-existing medical conditions and high-risk activities.
2. Shop Around to Get a Good Deal on Travel Insurance
There are a few ways to get a good deal on travel insurance:
» Shop Around: Don't just settle for one travel insurer. It is important to shop around and compare the policies of several companies before buying a policy, just in case you can get better deals elsewhere.
» Bundling: Some insurers offer discounts if you purchase your travel insurance policy together with your flight tickets or holiday package.
» Annual Plans: If you are taking multiple trips in a year, it might be cheaper to buy an annual plan instead of purchasing a policy for each individual trip.
3. Know What You Need to do if You Have to Make a Claim
If you are unfortunate enough to have to make a travel insurance claim, here are some tips on what to do:
» Read Your Policy Carefully: This is probably the most important thing to do. If you don't know what your policy covers, you won't be able to make a successful claim.
» Keep All Relevant Documents Safe: In order to process your claim, your insurance company will need copies of all relevant documents such as your flight tickets, receipts and medical records. Make sure to keep these safe and handy in the event that you need to make a claim.
» Follow The Insurance Company's Instructions: If you are asked to provide a written statement or go for an interview with an insurance assessor, make sure to do so as quickly and accurately as possible. This will help to speed up the claims process and get you your money faster.
Conclusion
Travel insurance is a must-have when going on holiday, especially if you are travelling overseas or taking part in any high-risk activities. It can cover you in the event that something goes wrong, such as your flight being cancelled or your luggage being lost/stolen. However, it is important to be aware of what your policy covers and doesn't cover before purchasing it.
Comments are closed.