Car Insurance Edmonton: Your Road to Financial Security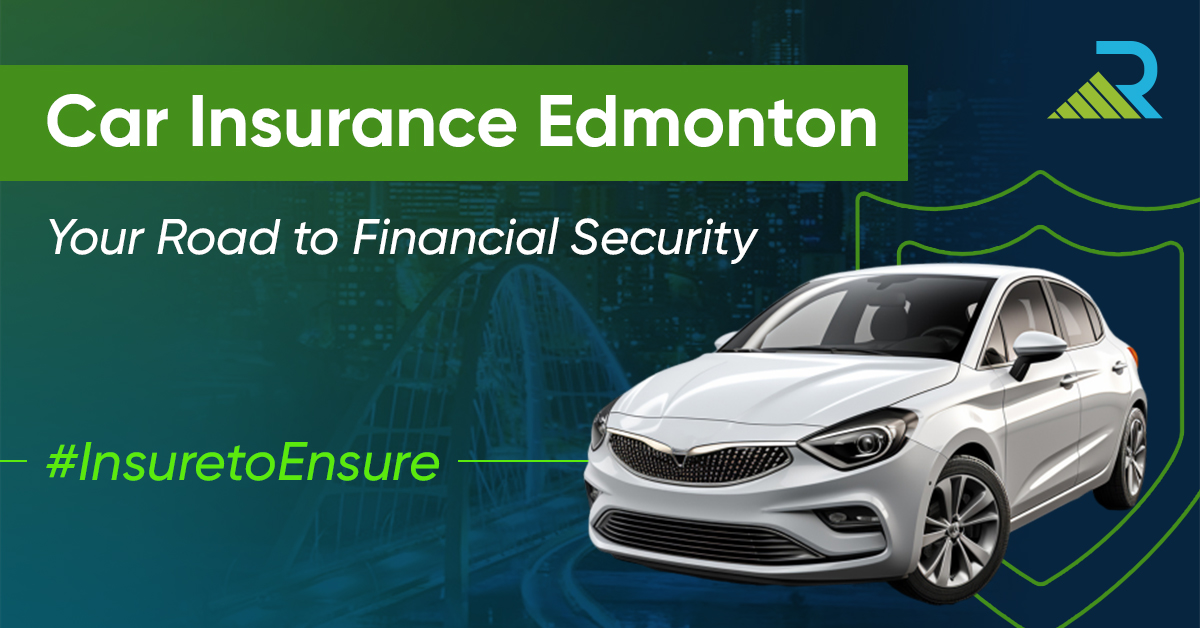 Car Insurance Edmonton: If you drive every day in Edmonton, Alberta, you may come across unique sets of challenges. With the heavy traffic, weather conditions, and a diverse network of roads, you're bound to stay prepared for anything unforeseen with car insurance Edmonton.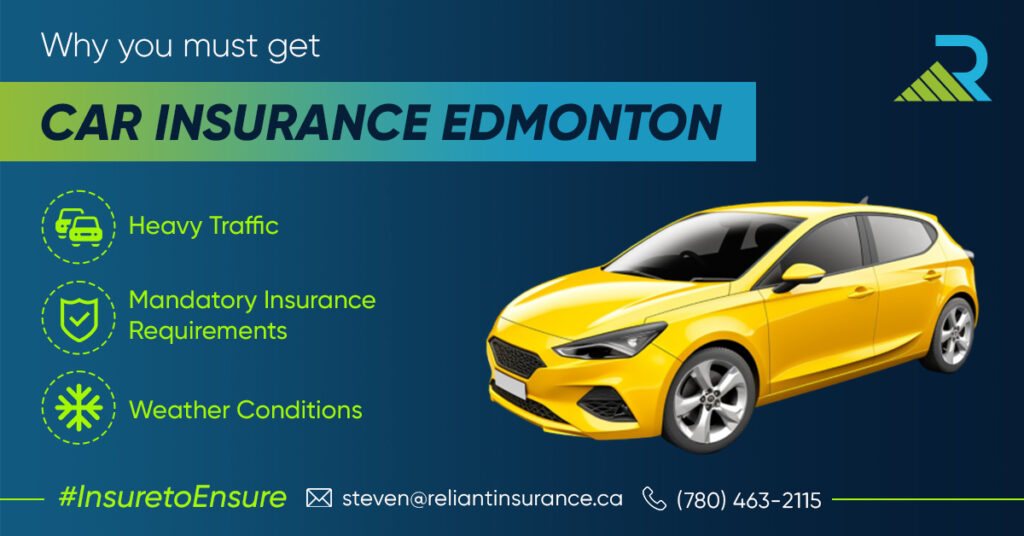 Here, we will explore why car insurance Edmonton is important and the types of coverage you can avail through a reliable car insurance broker like Reliant Insurance Brokers. So, let's explore:
Why You Must Get Car Insurance Edmonton
The roads in this busy city may get congested and during the rush hours, things may get out of control. So many cars on the road increase the risk of accidents and collisions and if you don't have car insurance Edmonton, you may be at a loss. When you get your car insured with the help of a car insurance broker like Reliant Insurance Brokers, you can cover the costs of getting your car repaired if you're in a car accident or collision.
Mandatory Insurance Requirements
Alberta has a mandatory insurance policy, which means that all drivers must have a minimum level of insurance coverage. Your car insurance Edmonton must include accident benefits, third-party liability, and uninsured motorist coverage. If you don't have insurance, you may face penalties and fines.
The weather conditions in Edmonton may be unpredictable. Especially now that we're inching closer to the winter season, you're in for snow and freezing temperatures which may lead to accidents and vehicle damage. You can get the right coverage for these issues by getting car insurance Edmonton.
Types of Coverage For Car Insurance Edmonton
Third-Party Liability Insurance
When we talk about Alberta's minimum required coverage, we are talking about third-party liability insurance. This car insurance Edmonton covers the vehicle owners if they are found legally responsible for injuring someone in an accident or damaging their property. The minimum required coverage under this insurance plan is $200,000, however, you can opt for higher limits for better protection.
Accidents Benefits Insurance
The Accidents Benefits Insurance covers medical and rehabilitation expenses, loss of income due to injury, funeral costs, etc. regardless of which party is at fault in a car accident.
If you drive in Edmonton, we would recommend you get comprehensive coverage. It is because this covers damage to your vehicle in the case of accidents, vandalism, theft, and weather-related problems during hail and floods.
Uninsured Motorist Coverage
This car insurance Edmonton coverage will provide you protection when you're in a car accident and the other driver doesn't have insurance or has insufficient coverage to cover your damage.
Collision Coverage
When your vehicle is in a collision, this coverage will cover the cost of repairs no matter who was at fault. If you're looking for car insurance Edmonton, this coverage is crucial because the icy conditions cause a lot of collisions.
So, this was all about car insurance in Edmonton and the different types of coverage you can get. If you're looking for a car insurance broker, don't hesitate to contact Reliant Insurance Brokers. We will walk you through the process and give you the best advice when it comes to getting coverage for your car.
Navigating the streets of Saskatchewan Castle requires more than just a steering wheel—it takes peace of mind. That's where our car insurance firms in Fort Saskatchewan step in. We are your professional partners in your driving journey, offering matching income that protects you from unexpected life changes. With a keen understanding of local conditions and the unique driving conditions here, we ensure that you are adequately protected. From accidents to unexpected mishaps, our systems are designed to keep you safe. Trust us to protect your car and your peace of mind in Fort Saskatchewan, so you can hit the road with confidence.
Comments are closed.